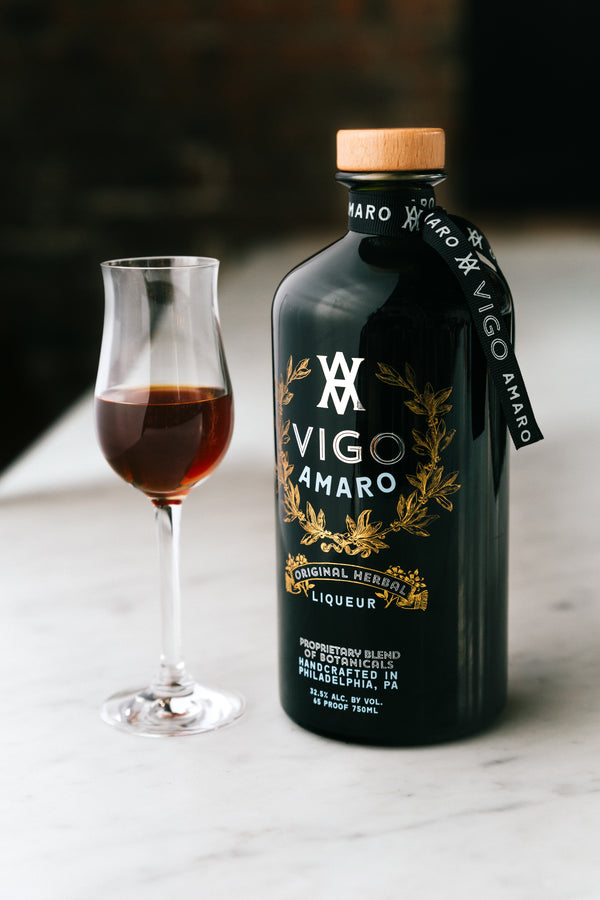 Our handcrafted botanical spirit, Vigo Amaro, belongs to the category of Italian liqueurs known as digestivo, designed to keep you lingering at the table after a long meal and integral to that country's ritualistic hospitality. Unlike the big flavor strokes of grain spirits, typically distilled from limited ingredients, liqueurs are incredibly nuanced, expressing the vast diversity of the plant world in a closely guarded proprietary mix.
Tasting Notes: An amaro made in the digestive style. Starts out with a sweet fall baking spice note, and finishes out on the dryer side highlighting the bitter kola nut notes. California dried plums offset by nutmeg, rose, elderflower, cinnamon, cinchona, kola nut, and gentian.
Serving Suggestion: Most commonly sipped on after dinner, or used as a sweet vermouth replacer in cocktails like a Manhattan. See more recipes.